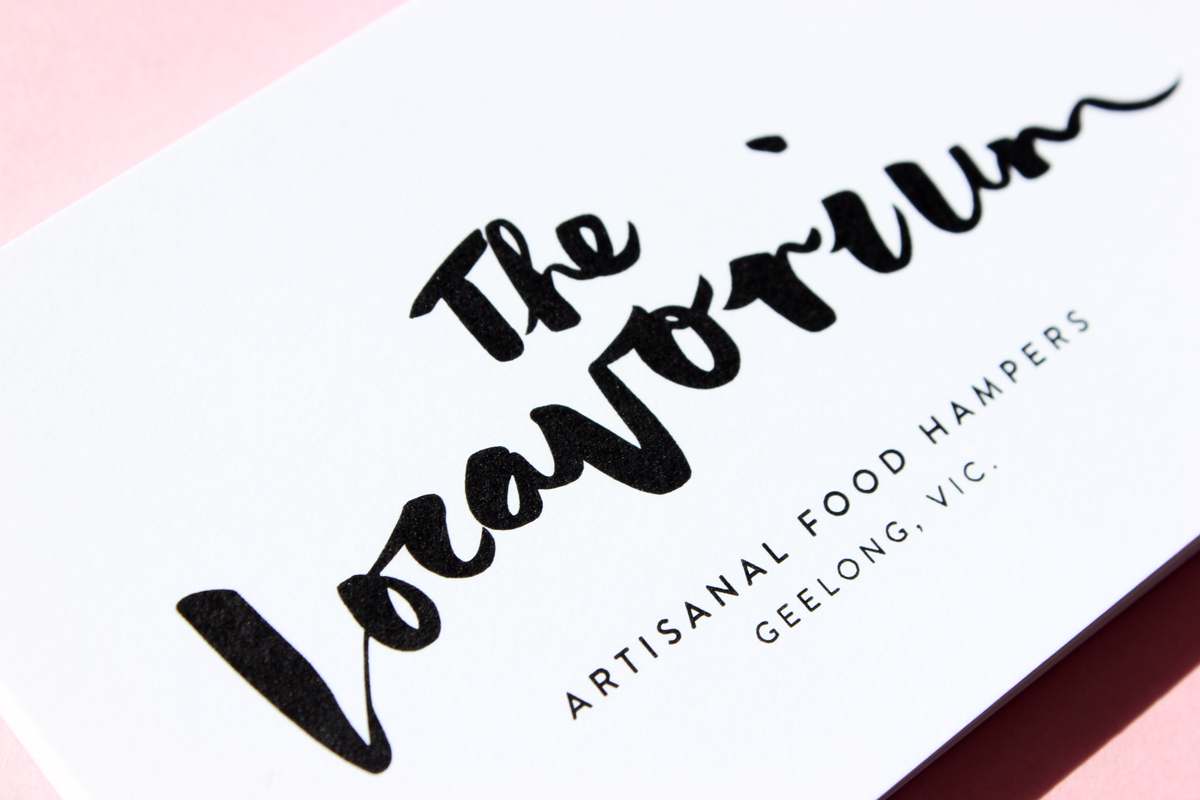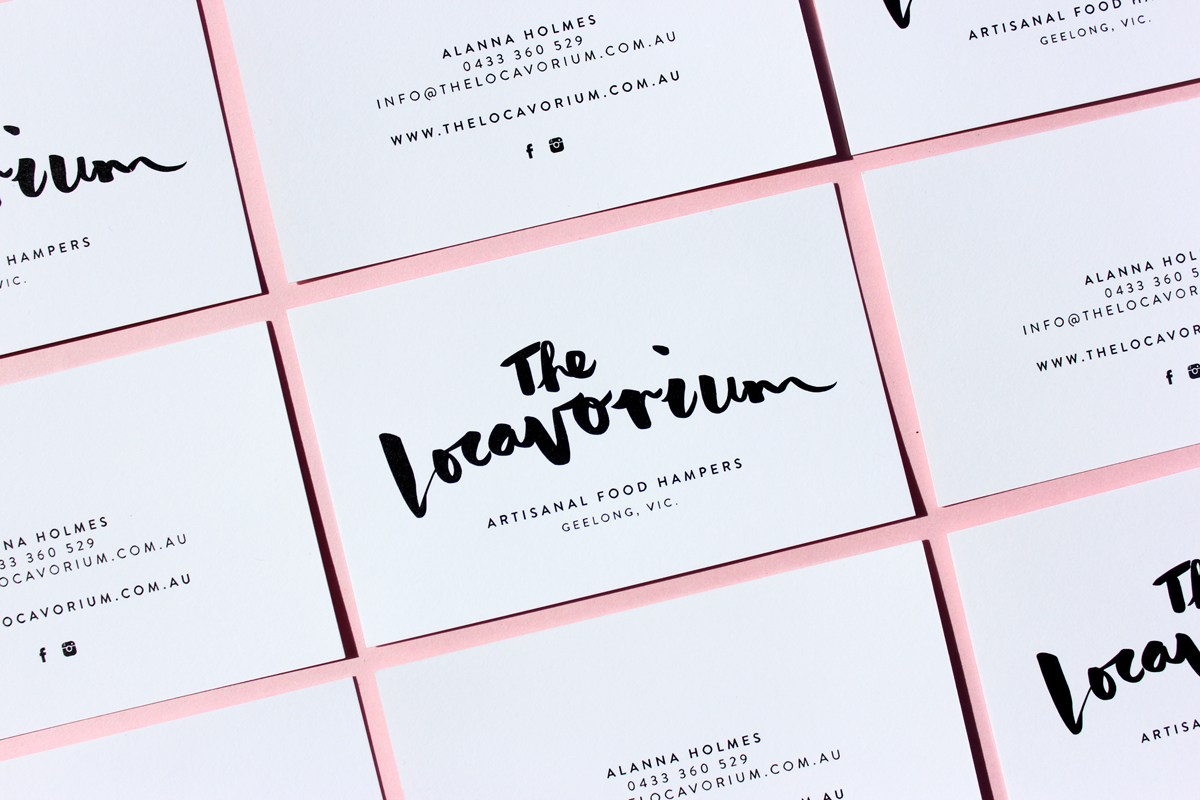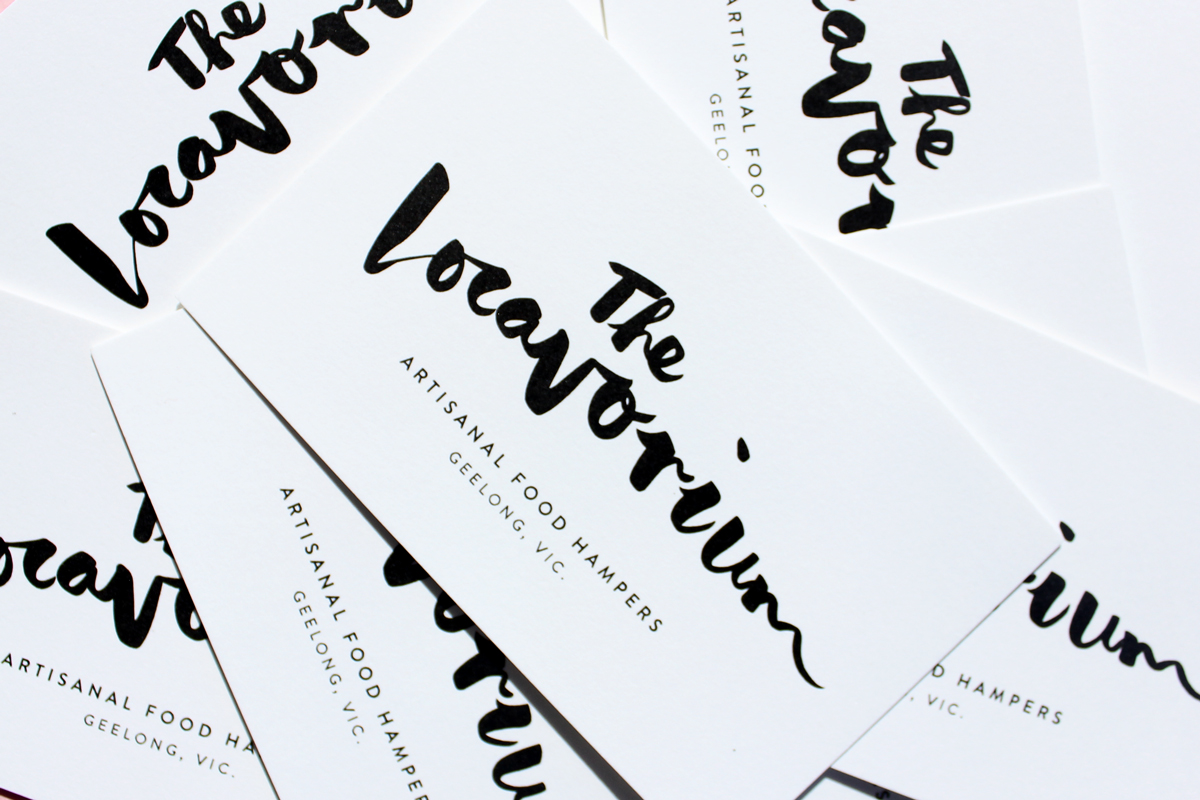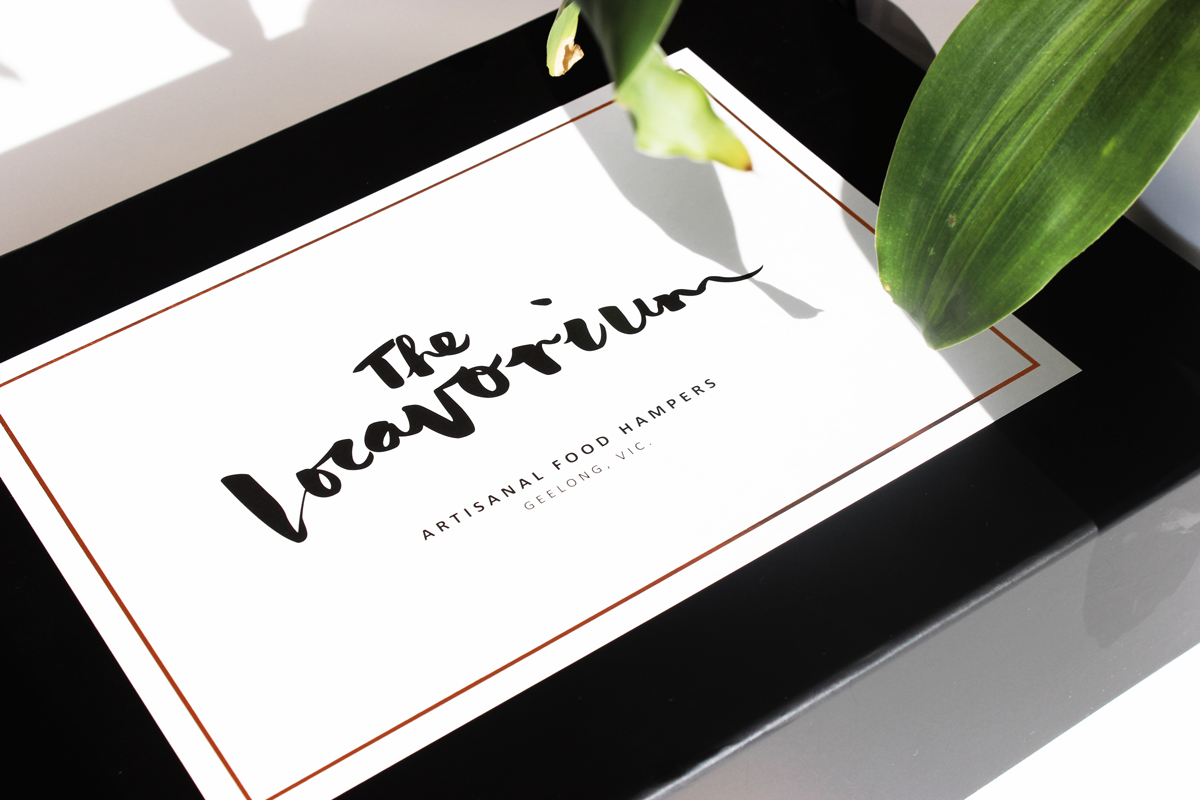 The Locavorium is a Geelong based company creating artisanal food hampers with the regions world class edible produce. They showcase a range of gourmet products from around Geelong, Bellarine & the Surf Coast, usually handmade in small batches.
I worked closely with Alanna, the founder of The Locavorium, to create an identity that reflected this traditional process in a contemporary way.
Working with an ink and brush we developed the lettering in an natural yet legible way, finishing it with a solid black fill for that modern edge.